Enter a space of inner connection
and be guided on a journey
of self-exploration through
body-mind practices.
Let yourself be guided into your inner gold. Gift yourself a space to connect at a deeper level and embody a special sense of vitality and wholeness. 
These practices are designed to support you in meeting your needs, from releasing tension and improving your wellbeing, to living a life that's more aligned with your inner values and vision.
I meet you where you are at to create a nurturing space where you can explore yourself —  a space where you are allowed to be and connect with what lies within .
"In the body lies the gold, 
suspended in a dark matrix, 
waiting to be witnessed and cherished; 
only then can its fragments coalesce 
into a vibrant wholeness."  
– T. Stromsted
Mindful  movement invigorates us physically and mentally. It also help us process and integrate our experiences, nurture what we need to grow, and become better versions of ourselves. Feel the benefits of exploring your breath, body and mind first-hand in these sessions. 
A dynamic practice focusing on fluidity, stability and vitality. Flow through activating and empowering sequences, consciously aligning your breath, body and mind. Enjoy invigorating movement as well as the space to relax and integrate at the end.
Methods within this practice:
Somatic Yoga -> Focus on how the body feels from within, ease of movement and self-regulation

Vinyasa Flow -> Focus on fluidity through connecting breath with movement   
Hatha -> Focus on stability through alignment, breath, and controlled movements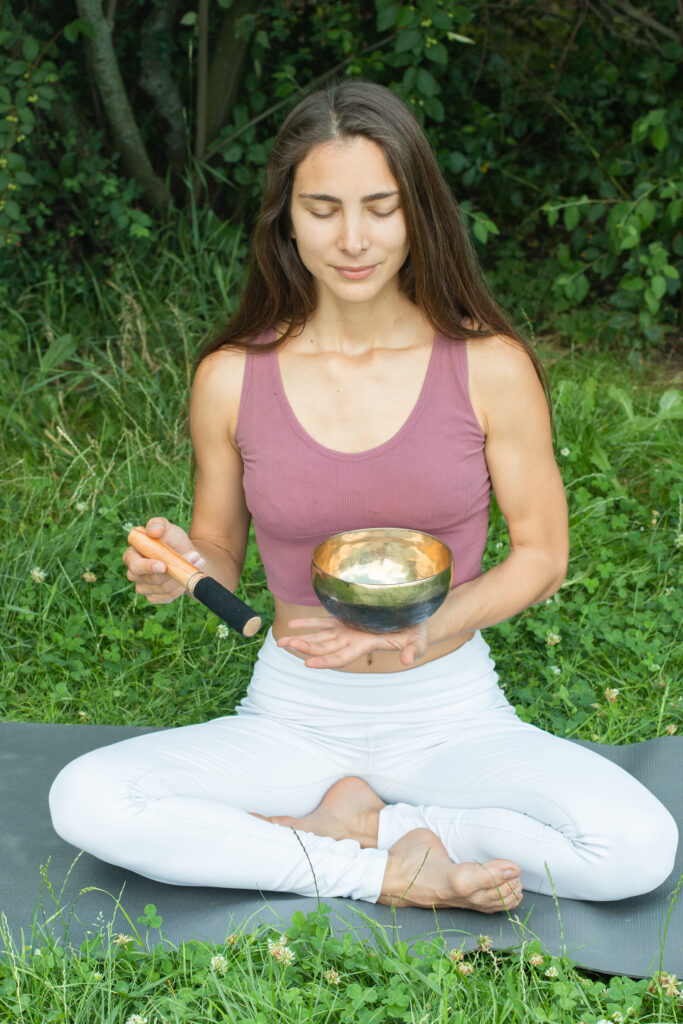 A slow-paced, calm practice focusing on releasing tension, cultivating mindfulness, and finding peace within. Sink deeper into your body, practice new ways to relax, and let go. The breath will gently guide you as you gift yourself time to be and enjoy.
Methods within this practice:

Yin Yoga -> Focus on stretching deep connective tissues through long-held postures
Restorative -> Focus on releasing tension in fully supported poses 
Yoga Nidra -> Focus on deep body-mind relaxation, layer by layer, through guided meditation in stillness
A guided improvisation-based dance inviting you to tap into your inner spaces, explore your unique movements and express yourself freely. 
Using themes, metaphors and visualizations, you'll move and feel moved, experience more spaces within your body and connect with yourself at a deeper level.
Discover new ways to move, play with your imagination, and cultivate a deeper sense of pleasure.
Established methods that have inspired this practice: 
Gaga Dance, Continuum Movement®, Authentic Movement, Body-Mind Dancing™, Body-Mind Centering®
I've shared these sessions with:
-> Tune In and Sense Within
Sense more nuances of yourself by tapping into deeper layers of your body and mind in a safer space, where you can explore and discover.
-> Feel Accompanied by Your Breath
Your breath may massage you, caress you, expand you, embrace you… Explore different ways to connect with the flow of your breath and feel more supported.
-> Connect Your Body, Mind and Breath

Bring your physical body, your psyche, and your present breath into dialogue. Integrate these aspects and experience yourself as a whole being.
At Yoga Hub Berlin Fhain, in Thaerstr. 40 
Find my class and sign up here!
 
Good Morning Yoga ->
Mondays, 8:30 – 9:30 (also available online)
Restorative Flow ->
Wednesdays, 19:45 – 21:00
 "Open to All Levels":  Whether you are new to these practices or an experienced practitioner, feel welcome! The sessions are designed to meet you where you are at, offering guidance and variations for you to explore the spaces that feel best to you. 

If you have a special need or any questions, message me here.
Bring Golden Practices to your home, corporation and events
Duration: 20 to 90 minutes
Modalities: Online and/or in person
Languages: English, German or Spanish

Booking: kiaakali@gmail.com 

Be guided on a journey into yourself. Tap into your inner landscapes and discover new ways to navigate them. Explore topics that are relevant to you today, your wishes, your fears and your dreams. Connect with where you are standing, where you are going and how you would like to move there. 
In this tarot-inspired session, you are invited to discover insights on relevant aspects of your life today through connecting with the cards that you draw from a deck. 
The cards you select serve as openings into deeper aspects of your existence. As magical mirrors, they reflect areas of your life that would benefit from more attention and reflection.
We explore the topics that arise together and develop meaningful tools and practices to move forward.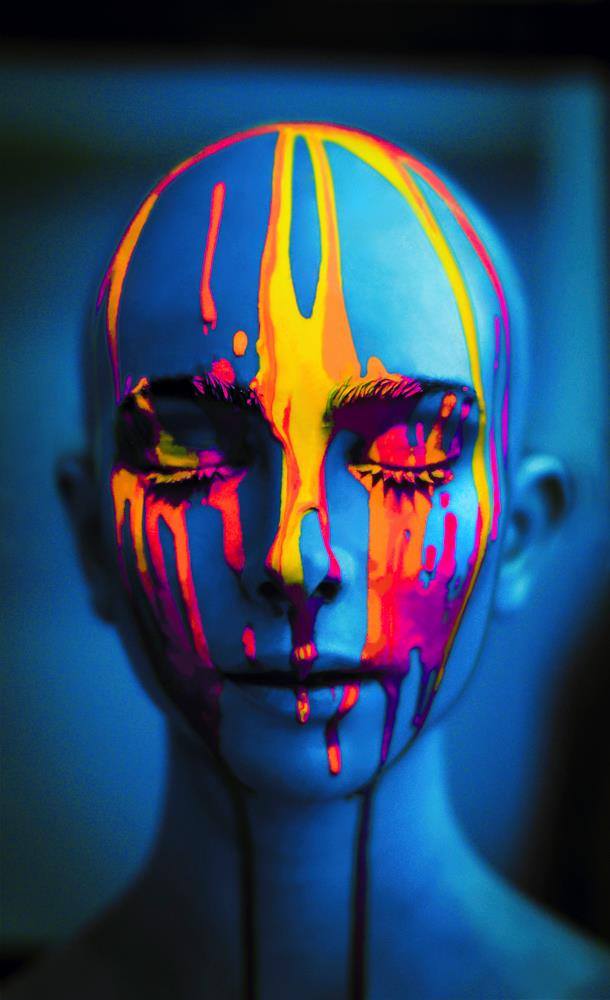 Through breathing methods, guided imagery and mindfulness practices, you are guided into perceiving more nuances of your experience, practicing equanimity, and connecting with your being at a deeper level.
These meditative journeys not only aid in reducing stress, but also train your mind to observe, clear itself, focus, and direct your life in the direction you wish to go. 
Explore your mind from within and discover new ways to inhabit yourself.
Drawing inspiration from a dream, a selected topic, or an open mind, we tune into our bodies and explore what arises through playful embodiment of visualizations and metaphors. 
We invite the body to move in response to specific imagery and ideas, we source unconscious material and access different layers of our inner lives: physically, psychologically, emotionally, and spiritually. 
Navigate the landscape of your imagination with your whole body and a curious mind.
-> Connect with your Inner Pool of Wisdom
Soften your outer layers, look within and come into dialogue with deeper aspects of your being.
-> Delve into Relevant Topics 
Identify important fields within you, find more clarity and develop tools to interact with them.
-> Align and Move Towards your Vision
Tune into better resonance with your intentions and envision how to walk your path with more ease, pleasure and direction.
These sessions are carefully designed to support YOU in your process.
Experience a guided session tailored to your personal or your group's wishes. 
I also create guided journeys, workshops and artistic performances especially geared for corporations and events. 
Sessions can be in English, German or Spanish. 
Write me for more details!
I devote my life to exploring body-mind practices. Passionate about these transformative experiences, I have immersed myself in trainings of a diverse range of methods and enjoy synthesizing them into new forms.
From a very early age, my love for theater and dance ignited a lifelong connection with my body as a place of creativity and homecoming. Since childhood, through my teenage years and into young adulthood, I kept discovering new worlds with every new training I undertook. I immersed myself in different practices, including Somatic Movement Techniques (Continuum Movement, Middendorf Breath Experience, Feldenkrais, Body-Mind Centering®), Yoga (Hatha, Vinyasa, Jivamukti, Restorative, Yin, Nidra), Dance (Contemporary, Ballet, Modern, Gaga), Actor Trainings, Shamanic Ceremonies, Hypnosis, Breathwork, Qigong, and Vipassana Meditation, to name the most influential ones.
Professionally, I have been training to facilitate these practices for over a decade. I completed my first training as a dance and movement teacher in 2009, graduated from the department of Theater and Dance at Dickinson College in 2014 and received my Somatic Yoga Teacher Certification from the Somatic Academy Berlin in 2017. In the past years, I have been fortunate to share my passion with others by regularly facilitating self-explorative practices for humans of diverse backgrounds, ages and experience levels.
In addition to my work offering sessions, I have a personal artistic practice exploring nuances of body-mind states by combining different media. My art and body-oriented practices are deeply connected, drawing on insights and creative inputs from each other.
Whether guiding individual sessions, studio classes, online trainings, or workshops at festivals or corporate events, I am always humbled by the power of these practices to transform and inspire. I am deeply grateful for the opportunity to share these sessions with others, and look forward to continuing this journey of growth and discovery.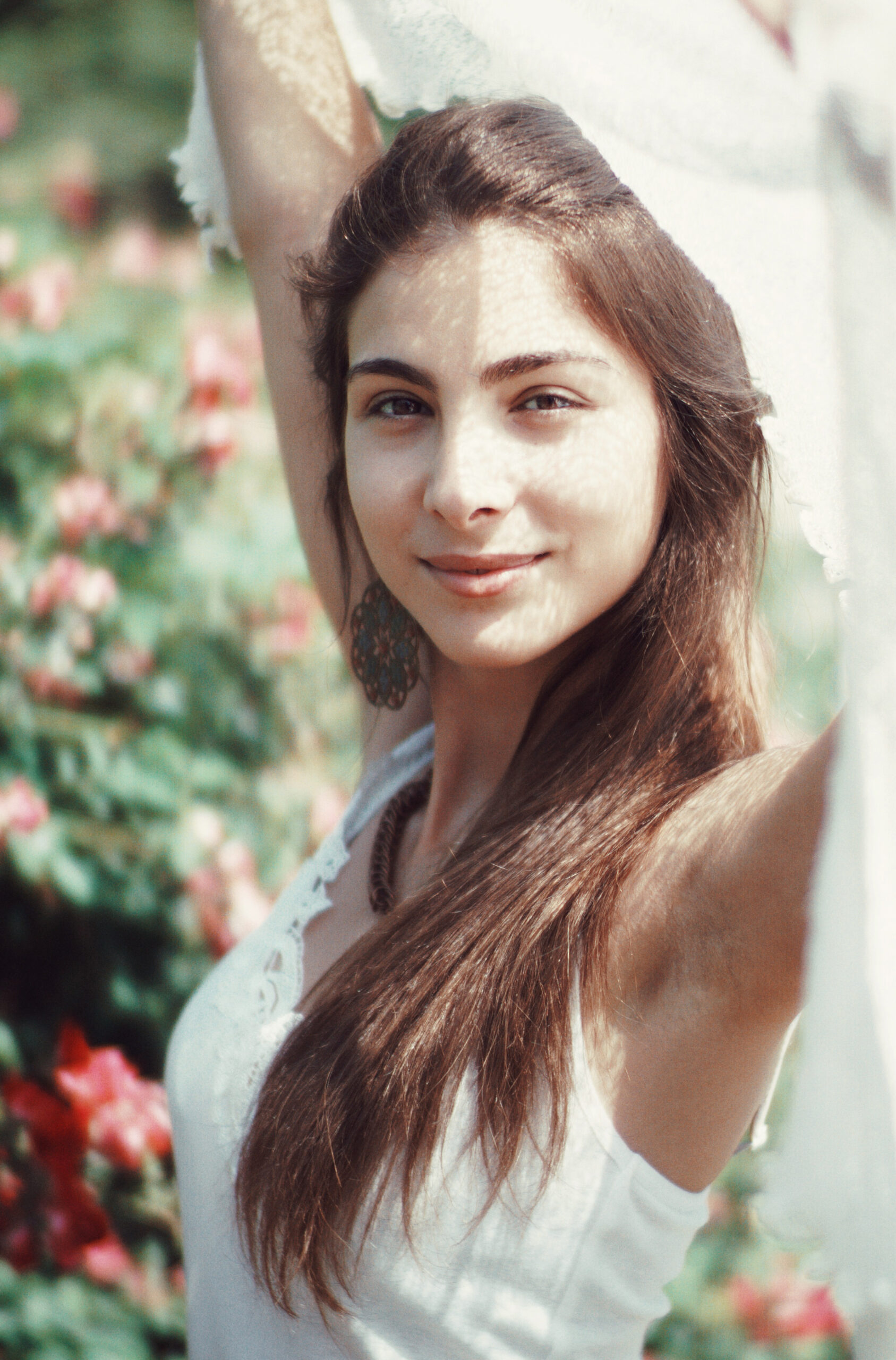 Photo credits:
All images in 'Conscious Movement', 'Open Classes' and 'Photo credits' by Sofia Ferrer Lavalle: @sofiferrerl
'Card Readings' and 'About Kia' by Tanja Wekwerth,
'Meditative Journeys' by Julia Hausman,
'Contact Me' by Kokhain
All other images by Kia Kali